1/3 Pomegranate Juice

Prosecco Valdobbiadene DOCG

4 Ice cubes
Flûte or Cup Champagne

Knife and cutting board

Muddler

Conical sieve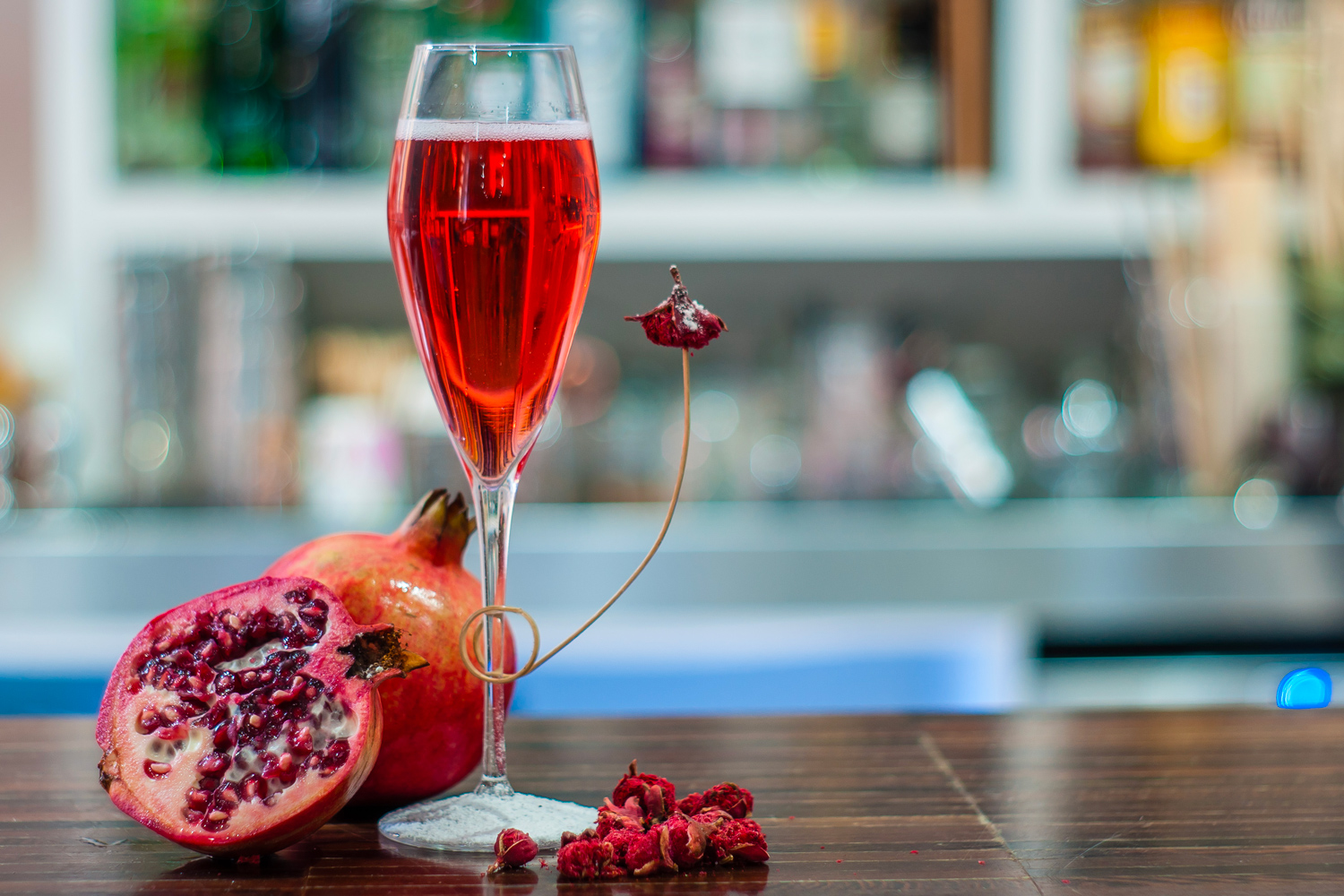 Cocktail preparation TINTORETTO
The Tintoretto cocktail is prepared with 1/3 pomegranate juice (or fresh squeezed pomegranate juice without squeezing it too much otherwise the most astringent part of the pomegranate will come out), and 2/3 Prosecco Valdobbiadene DOCG. Fill with 4 ice cubes.
Recommended all year round for its health benefits, the pomegranate by the way is the second most vitamin-rich fruit in the world. This cocktail invented by the great master Giuseppe Cipriani, takes its name from the painter of Venetian origin, Jacopo Robusti, known as Tintoretto.
Do you want to make it yourself?
Buy the products needed to prepare this cocktail
Bellini Cocktail has some variations, it can be made with Champagne or Classic Method.
We suggest Prèvost Champagne Extra Brut La Closerie or Methius Trento DOC Brut Riserva Dorigati.