Safe and fast shipping
PACKAGING
Your wines travel safely with us. We use stylish and secure packaging, approved for reliability by leading express couriers.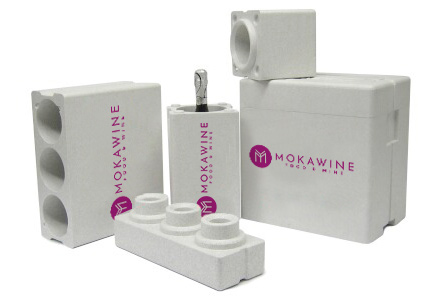 The packaging is designed for any format and number of bottles.
TRACKING THE SHIPMENT
The courier will send you an email with the link to access the online tracking of your shipment, so you can check at any time where your goods are and when they will be delivered.
You can contact BRT by phone by looking for your nearest branch:  look for a BRT branch.

SHIPPING COSTS
Shipments are handled by our express courier service BRT.

ITALIA
The cost of shipping in Italy is free of charge over €120. For lower expenses the cost is variable according to the quantity purchased.

Deliveries are made in 1-2 working days (1 day in the main towns of Italy). Orders placed before 3.00 p.m. are typically entrusted to the courier on the same day of the order and delivered on the next working day in the main cities of Italy and after 2 days in places where courier delivery times are longer.

When confirming your order, you can also select the pick-up at our Forlì office (Piazza del Carmine, 1 - 47121 Forlì (FC) - tel. 0543 30969 ). The pick-up is free of charge. Goods can typically be picked up 12 hours after the order confirmation, however, after the order confirmation you will receive an email with all the details for the pick up. Collection can only be made by the person who placed the order and only on presentation of a valid tax document.